Given the App Store's reputation for prurience when it comes to approving things, it's slightly eyebrowraising to find this delightful fellow in the iOS Unicode character set: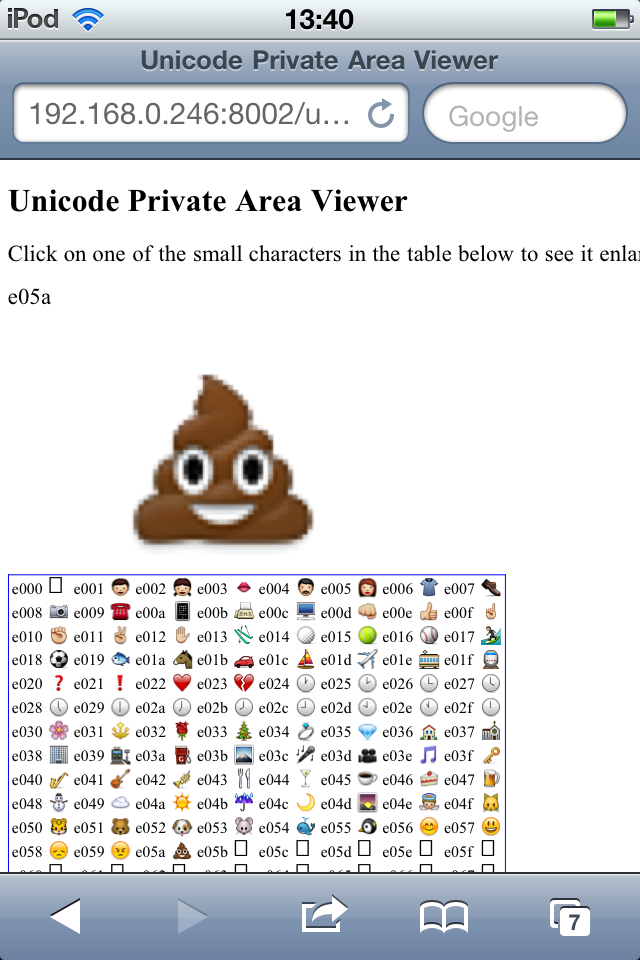 This came to my attention via this post on Asiajin, which is largely derived from this Japanese-language blog post.
I recalled seeing some weird colour bitmap icons hidden a long way down, when using UnicodeTable a while ago. Digging around again, it turns out that this is character 0xE05A in the private use area (PDF link), where vendors can - and do - put whatever they like.
On Windows 7, OS X Snow Leopard and Android 2.1, nothing seems to be defined for these characters in the default browser font. On Fedora, they are a mix of Asian (?) glyphs and dingbats; 0xE023 is a smiley with an eyepatch, for example. On iOS... well you can see for yourself in the above screengrab, or go to this link if you don't believe me. The character entity itself is , which will render as a placeholder box or similar on machines without a glyph defined for it.