I received the following message via LinkedIn tonight: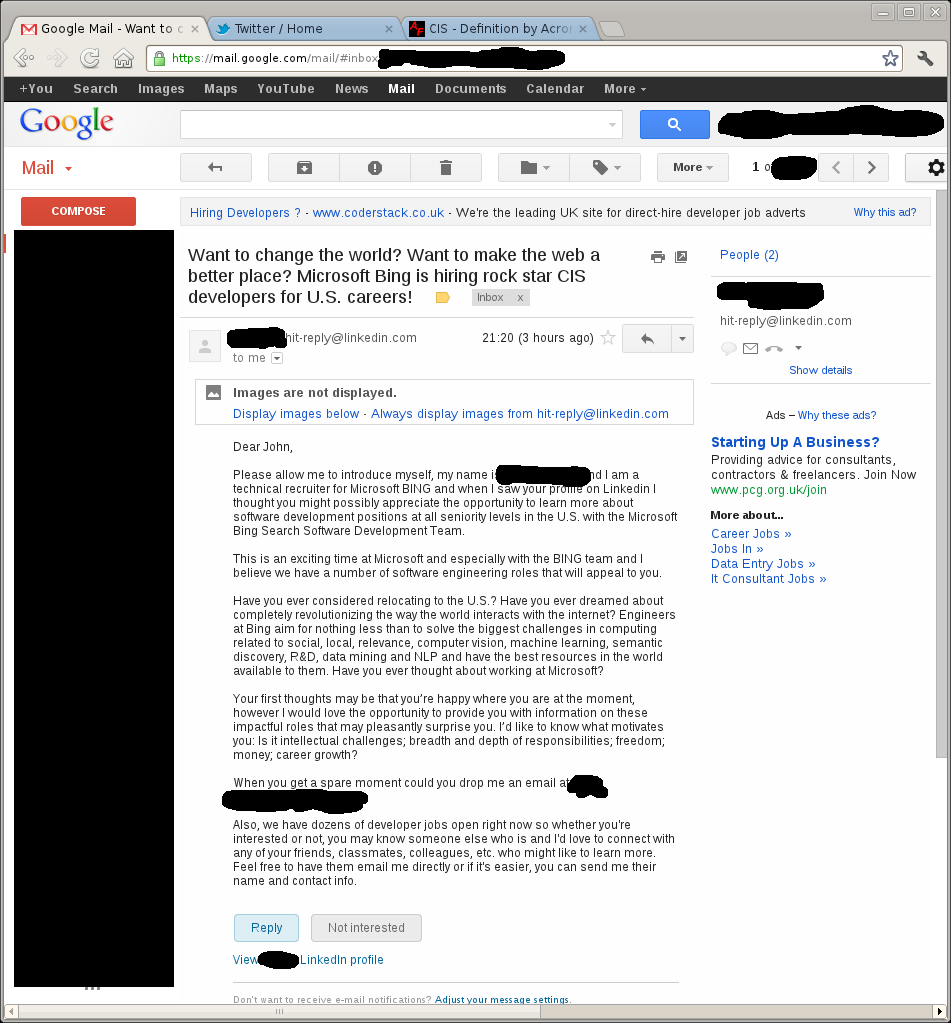 I'm sure they bash out thousands of these every day, but I'm mildly curious why they decided I should be a lucky recipient of one:
I'm not sure what the "CIS" in the message subject refers to. If MS thinks I'm from the former USSR, that doesn't say much for their CV analyzing abilities. I did look for alternate definitions, but other than the meaninglessly generic "Computer Information Systems", I don't see anything that jumps out as being relevant.
What's with the weird intermittent capitalization of BING/Bing?
Other than a couple of years of DOS development nearly 20 years ago, a proper look at my CV or LinkedIn profile would show I have very minimal experience or interest in Microsoft technologies. A glance at Twitter posts would in fact show that taking the p*** out of MS is one of my favourite entertainments.
Now, I'm pretty sure that the reason they've contacted me is fairly obvious - I have the magic word "Google" in my CV/profile. One might have thought that even MS realize that not all of the ~30k people who work at Google are on the search teams. (Not that I ever counted as part of that number, being a lowly "red badge" contractor.)
Don't get me wrong, I'm quite happy for recruiters to send me unsolicited offers (within reason). But spamming me about roles that are clearly not a suitable match for me is a waste of everyone's time.